Our unique Red Kite Classes and Camps create dynamic learning experiences for children on the autism spectrum. We aim to foster a shared arts experiences that encourage self-expression, social engagement, creative exploration, and above all, FUN!
Red Kite Curriculum
Red Kite curriculum is an adaptive theater program for young people on the autism spectrum and other neurodiverse learners. The primary pillar of our curriculum is social-emotional learning (SEL), utilizing sensory drama games to engage each student's ability to work within a group and explore their emotional expressivity and understanding. Our classes engage in creative play and sensory experiences to encourage students to connect with their unique body, voice, imagination, and with the community around them.
Red Kite Classes & Camps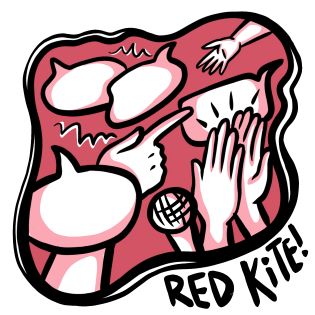 Red Kite: Improv Games | Spring 2022
Runs

Apr 26

-

May 31, 2022
Ages 8-17
Tuesdays, 4:45-5:45 PM CST at Chicago Children's Theatre (100 S Racine)
$150 | 6 sessions
Designed for youth on the autism spectrum, this class will encourage you to take the stage as a confident and collaborative performer! Improvisation teaches students how to become un-scripted storytellers, develop listening skills, and communicate as an ensemble, all while stretching the imagination and having a ton of fun. At the end of the class, you will host your own mini-improv show right in your classroom!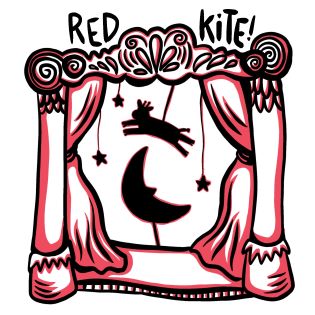 Camp Red Kite 2022
Runs

Jul 25

-

Aug 12, 2022
Ages 8-22
Monday-Friday, 8:15AM-12:15PM CST at CCT, 100 S Racine Ave
Designed for youth on the autism spectrum, Camp Red Kite is a dynamic theatre day camp that is welcoming, engaging, and a whole lot of fun! Throughout three fun-filled weeks, students ages 8-22 rotate between classes with their age-appropriate small group, exploring drama, music, movement, and visual arts. Camp culminates in a final showcase and potluck lunch to share the Camp Red Kite experience with family and friends. Join us this summer for an exciting arts experience that encourages self-expression, social engagement, and creative exploration!
This camp is in-person. For information on precautions we are taking during the pandemic, please see our Education Policies & FAQs.
To stay connected with our upcoming programming, please be sure to sign up for our email newsletter. You can also check out our activity videos on our CCTv Youtube page.
The Red Kite Project is presented by The Ralla Klepak Foundation for Education in the Performing Arts.