We have a variety of exciting portable productions that can travel to you. Read below to learn more about our offerings and inquire further by filling out the form at the bottom of this page.
Beatrix Potter Puppet Show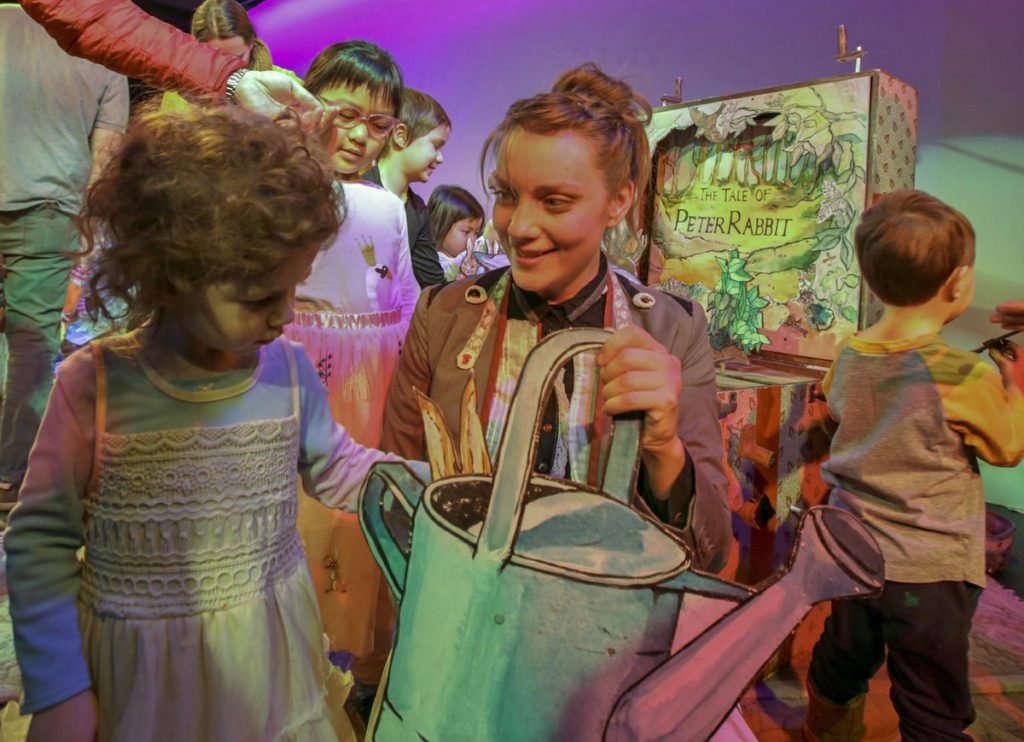 This charming, 45-minute long trunk and puppet show with live music tells the classic stories of Peter Rabbit, Jeremy Fisher, Simpkin the Cat, and other animal friends. Perfect for ages 2-6. After the show audience members are invited on stage to pull levers and turn cranks that reveal images of surprise and delight, and pose for memorable photos with the cast.
The show has toured to a variety of locations – from stages to parks to school libraries and cafeterias, has minimal technical needs, and can be set up and ready to perform in just a few hours. The show has a capacity of 100 audience members per performance.
Created by Will Bishop, Lara Carling, Kay Kron, Grace Needlman, and Ray Rehberg, and directed by Will Bishop.
X Marks the Spot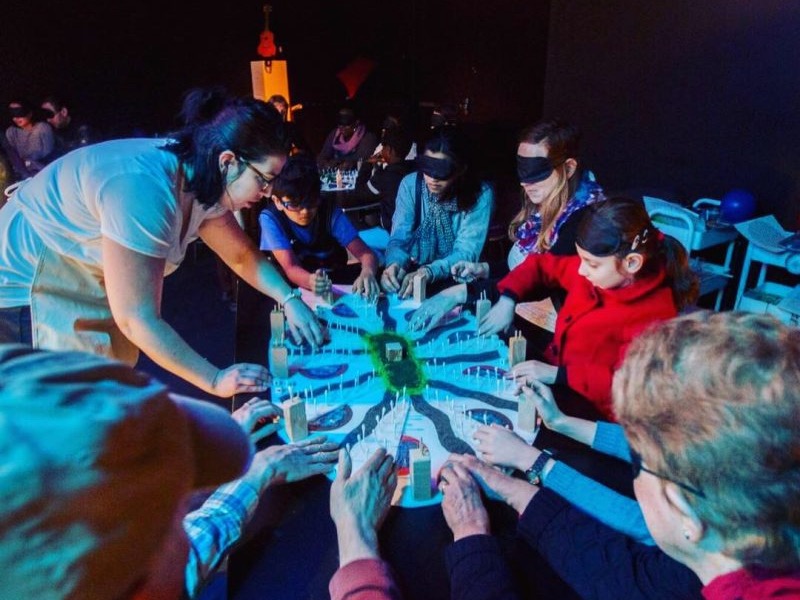 X Marks the Spot is an interactive experience with sounds, voices, and touchable and scented props. A low-light setting and/or the use of blindfolds gently encourages audiences to tune-in to their senses of touch, hearing, smell, and taste to experience "Extra Sensory Theatre." X-Marks the Spot tells the clever and funny story of a family of young adventurers who discover a mischievous wishing fairy in the sand – only to learn the old adage, "be careful what you wish for."
The show is designed for both visually impaired and fully sighted audiences, and has performed successfully at a variety of school gymnasiums, conference rooms, and auditoriums. The show requires a space that can become completely dark, and requires 6 hours to set up before performances. The show is ideal for black-box theatres but can work in a large library/gym as well, as long as there are no windows, or windows that can be completely covered. X Marks the Spot is ideal for children ages 8-11, and has a capacity of 50 audience members per performance.
X-Marks the Spot is conceived and directed by Jacqueline Russell, with music and sound by Paris Dozier.
Red Kite Adventures for Children on the Autism Spectrum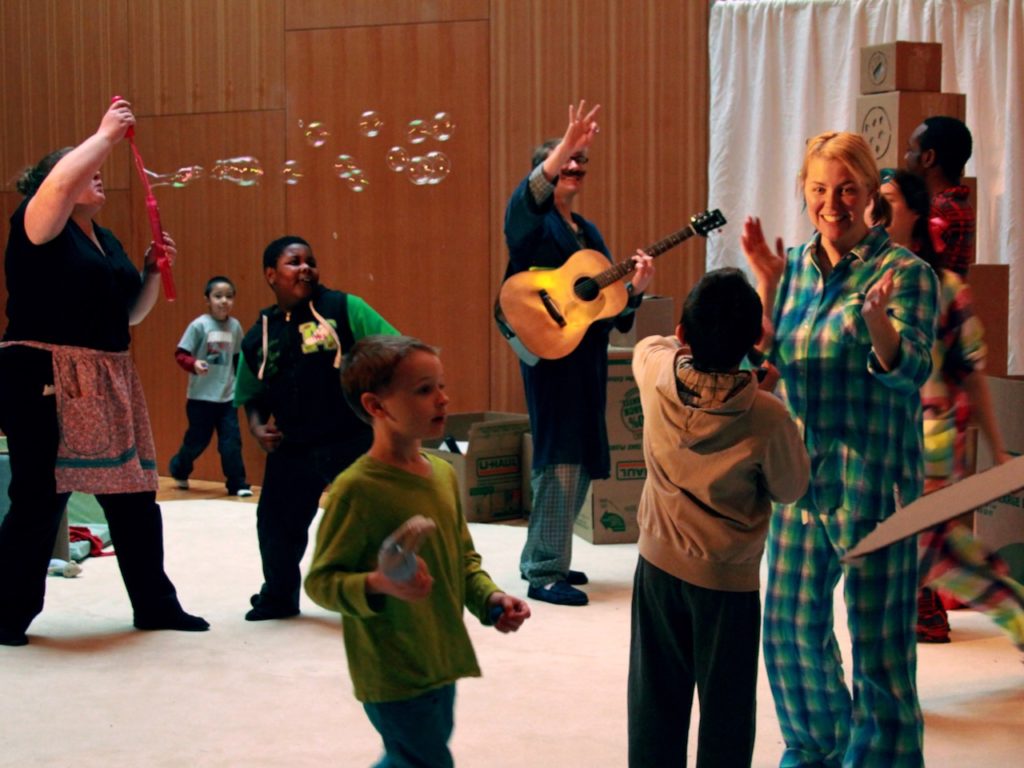 Through our Red Kite Project, Chicago Children's Theatre offers a series of touring performances exclusively for children on the autism spectrum and their families. All Red Kite Adventures are designed to be sensory-friendly, and have a maximum capacity of 12 individuals on the spectrum (plus caregivers) so that the show can be personally tailored to the needs of the individuals in the audience.
Red Kite Adventures have toured to rehearsal rooms, dance studios, gyms, and conference rooms around the country. The show must be performed in a space where it is possible to dim the lights.
We are currently able to tour two of our Red Kite Adventures (Red Kite Brown Box & Red Kite Treasure Adventures). We have also developed new and unique Red Kite Adventures in collaboration with theatres and art centers around the country.