As part of our commitment to making the arts accessible to all children and families, Chicago Children's Theatre offers a full weekend of accessible performances for each of our season's mainstage productions.
Upcoming Access Weekends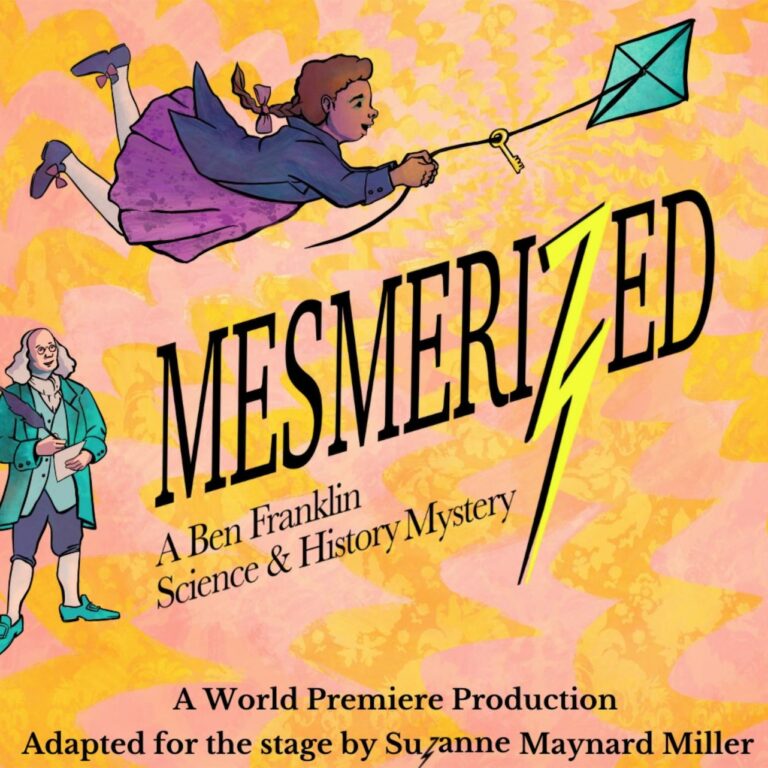 Mesmerized: A Ben Franklin Science & History Mystery
Saturday, October 7th
9:30am – Sensory Friendly & Masks Required
11:30am – ASL Interpreted and Open Captions
Sunday, October 8th
9:30am – Sensory Friendly
Sensory Friendly Performances
Tailored specifically for guests on the autism spectrum or with other sensory sensitivities, we offer performances with sensory modifications to production elements such as lighting, sound, and volume. Audience members should feel comfortable taking breaks from these performances and are welcome to take advantage of a quiet room and designated family restrooms. The cast and crew will be trained and prepared to create a safe and welcoming environment so that everyone can experience the show in their own unique way.
Learn more about The Red Kite Project, our accessible arts programming for children on the autism spectrum.
ASL Interpretation & Open Captioning
These performances offer guests who are Deaf or hard of hearing an experience where all dialogue and lyrics are interpreted by a licensed American Sign Language interpreter during the show. Open captions will also be displayed on a large screen for audience members who benefit from reading along with the action.
Touch Tours
For guests who are blind or have low vision, Chicago Children's Theatre offers guided pre-show tours of the production. This allows for a deeper connection and understanding of the performance. Audience members will be able to touch the scenery, props, and costumes. Guests will also have a chance to meet the performers and hear them describe their characters and appearance. Registration for Touch Tours is free for guests who have purchased tickets to that day's performance.
Audio Description
With advanced notice, we can provide audio description services to guests who are blind or have low vision. The Audio Describer provides audience members with in-depth descriptions of performer characterizations, costumes, and staging. To request Audio Description services, please contact the Guest Services team two weeks before the performance you are planning to attend.
Equipment Loaned by Cultural Access Collaborative with special thanks to the Chicago Academy of Sciences / Peggy Notebaert Nature Museum
How to Purchase Tickets
You may purchase your tickets online by following the links above to the performance that you want to attend. When purchasing tickets for an accessible performance, please indicate that you are interested in the service that is being offered so we can be prepared to assist you.
If you have questions or concerns about purchasing tickets for access performances please contact our Guest Services Team at boxoffice@chicagochildrenstheatre.org, or by calling (312) 374-8835.