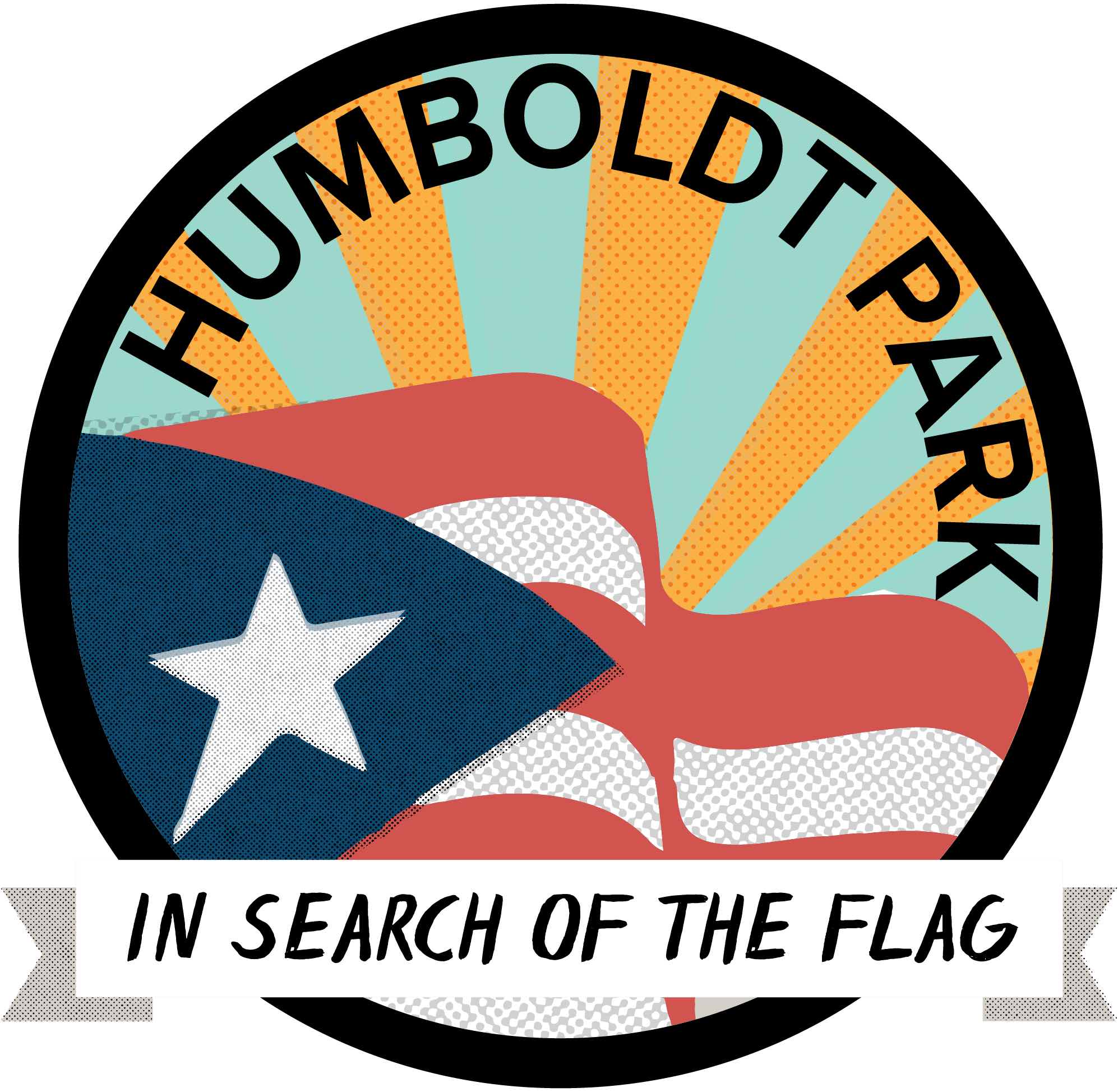 Recommended for ages 5 and up
Starring
Luis Tubens (Papi) and Honor Martinez (Pedro)
Sound Designed by
Yamil Rodriguez
Series Announcing by
Anthony Lombard
FREE with a Suggested Donation of $25
In Search of the Flag
Join a high-stakes adventure through Humbolt Park! When Pedro and his Papi discover a mysterious pendent, they're swept into a race against time to save the park from extreme weather. Luckily, friendly locals (including talking statues!) help them on their journey by sharing details about the park's Puerto Rican heritage, from festivals to 3 Kings Day to Bomba. Will Pedro and Papi save the day? Or will the park be overcome with rain, strong winds and heavy snow forever!?
In Search of the Flag Walking Map and Resources
About CCT Walkie Talkies
Walkie Talkies are fun, totally original audio experiences families can listen to together while exploring different Chicago neighborhoods. Each episode was commissioned by Chicago Children's Theatre and created by a different local theater artist, resulting in a fun and educational new audio series that children and families can enjoy together while learning more about the beautiful city they live in.
So lace up your sneakers, pop in your ear buds, and take a guided walk through some of Chicago's most distinctive neighborhoods. Each episode is under one hour and comes with an interactive map to guide families and classroom field trips on each bite-sized journey.
About Night Out In The Parks
In Search of the Flag is brought to you by Night Out In The Parks.
Since its inception in 2013, Night Out in the Parks has provided thousands of hours of safe, diverse, and unique arts programming where artists and audiences can connect and celebrate Chicago's rich cultural tapestry in neighborhood parks.
With generous support from the Chicago Department of Cultural Affairs and Special Events (DCASE) as well as support from additional local funders, NOITP produces free cultural events annually in all 77 community areas of Chicago.
Through multiple disciplines: theater, music, movies, dance, site-specific work, nature programs, and community festivals, the Chicago Park District brings high caliber performances and world-class cultural events into our parks.
Learn More about Night Out In The Parks
Listen to In Search of the Flag
Thank you for your continued engagement with Chicago Children's Theatre.
Creative Team
LUIS TUBENS, a.k.a "LOGAN LU"
Luis Tubens, a.k.a "Logan Lu", was born in Chicago's West Town neighborhood and raised in Logan Square. In 2014, he earned a B.A. in Communications, media and theater from Northeastern Illinois University. Luis has performed poetry across the United States including with the GUILD COMPLEX, Tia Chucha Press, and the National Museum of Mexican Art. He has toured Mexico City in 2016 and 2018 presenting his work at the acclaimed "Show Socrates MX" (2016) and the National Book Fair of Leon GTO (2018) and featured in Puerto Rico at "Poets Passage" and "Gathering of Cities" at Libros AC (2019). He was the 2017 Artists in Residence at Oak Park Public Library. He has also held workshops for the residents of the Cook County Juvenile Temporary Detention Center and students in the Chicago Public Schools. On stage, he has opened for notable acts including Saul Williams and Calle 13. He represented Chicago in the 2014 and 2018 National Poetry Slam. He is the author of Stone Eagle (2017) published by Bobbin Lace Press, Chicago. Currently, Luis is the resident poet for ESSO Funk (2016 Best New Band and Best International Music Act, Chicago Reader). He also is the writer of "Raices to Roots" a theatrical production that weaves dance, poetry and live music to examine and celebrate the Chicago Puerto Rican diaspora.