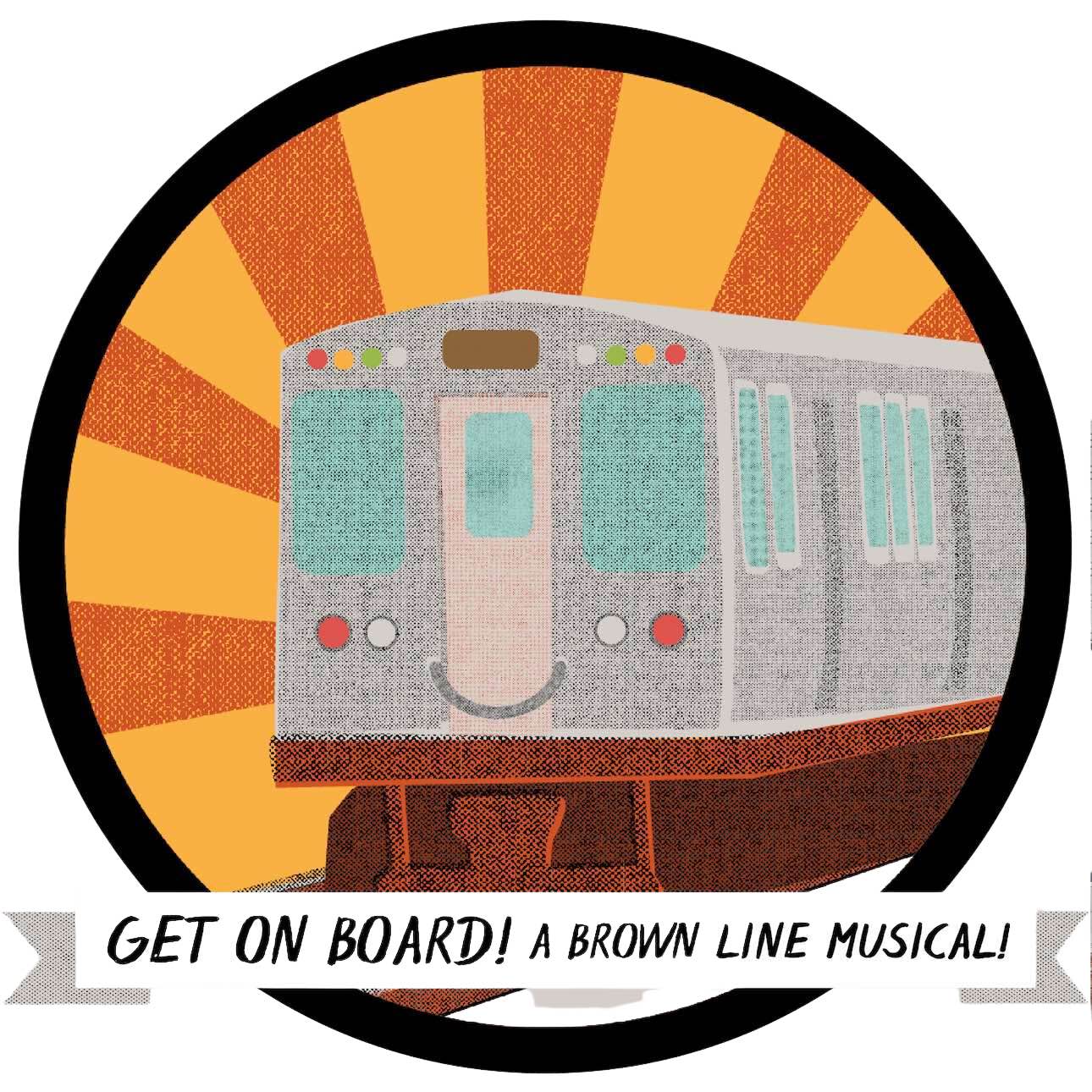 Get On Board! A Brown Line Musical
Created, composed and starring Henry Golden-Starr 
Featuring Shannon Golden-Starr as Shannon and Lydia House as Mitten
Chicago's elevated trains are the heartbeat of the city. It's more than just public transportation: riding a CTA El train is a chance to connect to new sounds, new neighborhoods and yourself. Take the Brown Line with Henry Golden-Starr on this super-fun musical commute. Get on board at Washington and Wells, press play and head north to Kimball Avenue – you never know what you'll see or who you'll meet on your way!
Brown Line Musical Resource Guide
About CCT Walkie Talkies
Walkie Talkies are fun, totally original audio experiences families can listen to together while exploring different Chicago neighborhoods. Each episode was commissioned by Chicago Children's Theatre and created by a different local theater artist, resulting in a fun and educational new audio series that children and families can enjoy together, outdoors and safely, even over the winter months, while learning more about the beautiful city they live in.
So lace up your sneakers, pop in your ear buds, and take a guided walk through some of Chicago's most distinctive neighborhoods. Each episode is under one hour and comes with an interactive map to guide families and classroom field trips on each bite-sized journey, plus photos of top tour highlights, vocabulary keys, recommended reading and song lists, and other fun, family activities.
Walkie Talkies are a gift from our supporters' families to yours!
Resources
Before you start…we recommend you download this walking map and resources and review it first. You may also want to bring a bluetooth speaker or some wireless headphones so everyone in the family can listen together. We recommend listening to the podcast once before venturing out on your hike. There are lots of great resources included!