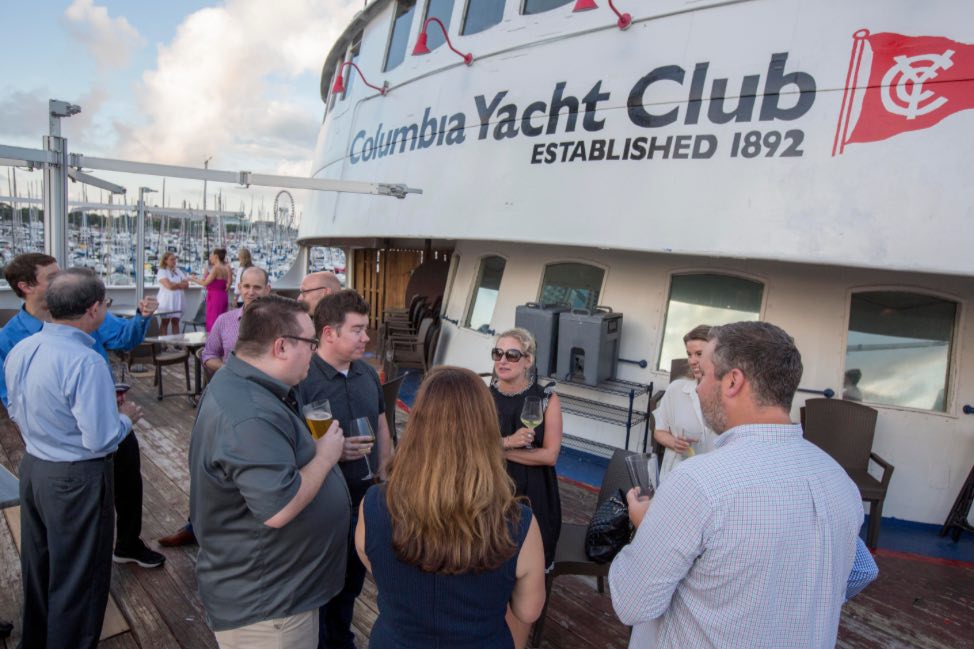 TUESDAY, JUNE 15 at 5PM | 111. North Lake Shore Drive
Join us for our first CCT Happy Hour Event in over a year! Special Thanks to Board Member Brian Crouch for Sponsoring.
Mingle with CCT staff, artists, parents and caregivers, educators, friends and supporters over wine, beer, appetizers, and gorgeous views!
$30 admission includes 2 drink tickets and appetizers. 
Columbia Yacht Club
111. North Lake Shore Drive
Reach out with questions to communications@chicagochildrenstheatre.org
About CCT Happy Hours
Learn about all the great work we've accomplished this past year and hear about plans for the coming year! Proceeds will support CCT's mission-driven programs, including unparalleled access to low-income families and youth with special needs. Throughout the pandemic, we have maintained a commitment to offer the majority of programming at a free/pay-what-you-can basis.
About The Columbia Yacht Club
Columbia Yacht Club is an incredibly unique place, and hosting an event aboard this historical ship makes any special occasion extraordinary. The Club Ship provides views, spaces and culinary delights unlike any other available in Chicago. Since 1892, Columbia Yacht Club has been known as more than a ship on the Lake, as more than a sailing organization, as more than a dining room. It has been known and continues to be celebrated as the club that fosters a deep sense of pride and camaraderie among its members, officers, and staff — always a place where you are "Welcome Aborad."