This Ability
CCTv Virtual Production |
Recommended for ages 6 and up
Trailer Releases December 3rd
in Celebration of International Day of Persons with Disabilities
Episodes Release
December 15th, January 5th, January 21st
When an international cat-star escapes from O'Hare and is lost on the streets of Chicago, who will come to the rescue? Akeh, a young autistic person, uses his popular hashtag #thisability to start the search for the runaway kitty. As news spreads, will Moore, a young Deaf person, and Faith, a young Blind person, be able to follow Akeh's lead and learn to use their superpowers to save the day?
This Ability features live actors performing with animated backgrounds on film. As the story follows each of the three characters in turn, a different style is used to represent each of their journeys from the point of view of their disability. Fun, fast-paced action and striking artwork convey the distinct ways our heros/sheros experience the world, challenging perceptions along the way of what it means to be a hero.
This Ability is the third production to emerge from the Springboard Project, an initiative launched in 2020 by Chicago Children's Theatre to foster new works made especially for today's young people. 
This Ability is made possible in part by a grant from The Ralla Klepak Foundation for Education in the Performing Arts. 
Co-Written and Directed by
Daniel Carlton
Co-Written and Assistant Directed by
Nambi E. Kelley
Director of Photography
Jeff Paschal
Composer and Sound Designed by
Andy Slater
Costume Designed by
Sky Cubacub
Assistant Media Designer
Rachel Peterkin
Props Designed by
Lonnae Hickman
ASL Interpreter
Patti Shore Kaden
Autism Consultant
Charlotte "Chuck" Gruma
Blind and Low-Vision Consultant
Elijah Eiler
Production Coordinator
Anastar Alvarez
Cast
Kayla Casiano, Holly Connor, & Kevin Smith
Voice-overs by
Time Brickey & Lily Emerson
Thank you for your continued engagement with Chicago Children's Theatre.
View The Trailer With Captions
Listen To The Trailer With Audio Description
Creative Team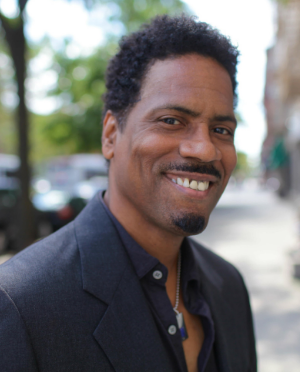 Daniel Carlton
Daniel Carlton is an actor, storyteller, playwright, poet, director, teaching artist who has appeared on New York, national, and international stages. His work has also been presented in schools, jails, homeless shelters, libraries, and every imaginable place to perform or present. Most recent projects with partner Nambi E Kelley include Nambi E Kelley's work in progress for free public presentation at Little Island for The New Victory Theater Labworks Program, Director of digital and upcoming in-person tour of Jabari Dreams of Freedom, which will culminate in a run at The New Victory Theater NYC. Co-writer with Nambi, Syracuse Stage Education So Journey To The Truth (Tour). Director of Translation of Likes at Western Carolina University. Director of the devised play Breathe Behind The Mask at the University of Iowa (Nambi led the Playwrights in developing the script). Director of Blood Gainesville Theater Alliance. Writer of the commissioned Radio Play Your Invite Too for Harlemstage (Nambi played the other lead character).
Other credits include Director of the upcoming Freedom Riders Play tour (Mad River Theater Company). Performing in Finding North by David Gonzalez (both live and digital tours). Check Yo Invite 1 (Harlemstage commission). Writer and Director of March On (Apollo Theater NYC). School Day Live (National Black Theater Festival, Arron Davis Hall, NYC, National and Community Tour). Writer/ Performer Pigfoot Mary Says Goodbye To The Harlem Renaissance (Metropolitan Theater NYC, Touring show of the Negro Ensemble Company). Co-Writer (with Michael Green) A Whistle In Mississippi. Director and Co-Writer (Dan Zane's) of the Workshop of Night Train 57 (Kennedy Center). His storytelling show The Eagle In Harlem And Other Tales has been seen by thousands of family audiences.
Currently collaborating as a performer, dramaturg and facilitator with Choreographer Iquail Saheed for Public Enemy.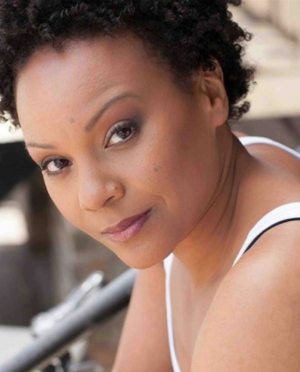 Nambi E. Kelley
Award-winning playwright/actress, Nambi E. Kelley is currently in residence at New Victory Theatre through the LabWorks Program for BIPOC artists in New York City. She was chosen by Toni Morrison to adapt her novel Jazz. Her adaptation of Richard Wright's Native Son which had its world premiere at Court Theatre has been seen across the country and premiered off-Broadway in 2019 at The Duke on 42nd Street (The Acting Company; AUDELCO Award for "Best Play"). She is currently developing multiple commercial theatre projects, and is a former playwright-in-residence at the National Black Theatre, the Goodman Theatre, and The Dramatists Guild Fellows Program. She is the recipient of the 2020 NNPN annual commission, the Prince Prize 2019, and a Dramatists Guild Foundation Writers Alliance Grant 2018-19. Nambi's newly formed production company, First Woman Inc, is currently producing a digital and national tour of Nambi's young audiences' play, Jabari Dreams of Freedom, directed by Daniel Carlton. Nambi served as a writer on Showtime's The Chi, a new show to air called Our Kind of People (Fox), and will serve as story editor on an Apple Plus show, TBA. She is also in development with several other film and TV projects. www.nambikelley.com