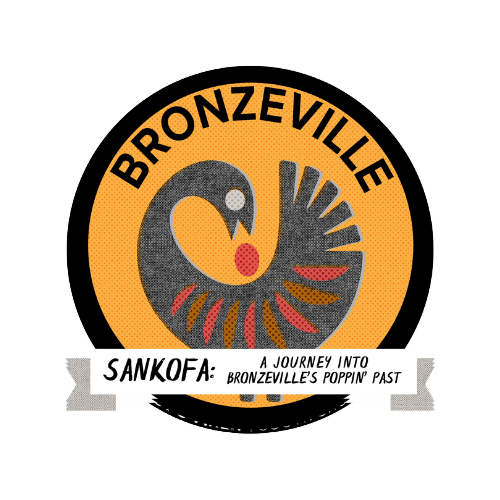 Bronzeville and Ellis Park
Recommended for ages 7 and up
Written and Directed by
Tina Fakhrid-Deen
Starring
Pe'Tehn Jackson and Zachary L. Riley
Produced, Engineered, and Sound Designed by
Daniel Etti-Williams
Series Announcing by
Anthony Lombard
FREE with a Suggested Donation of $25
Sankofa: A Journey into Bronzeville's Poppin' Past
Team up with Gwen, a fearless young writer, as she guides her little brother Haki through the rich history of their beloved neighborhood. Learn about the lives and impact of famous African-American Chicagoans like Sam Cooke, Ida B. Wells, and Gwendolyn Brooks. Listen to the stories behind prominent landmarks like Mt. Pisgah, the largest African-American Arts District in the country, and less obvious gems like The Sunset Cafe, a once-famous jazz club where all the greats came during and after the Harlem Renaissance, that now serves as a beauty supply shop. This piece also explores themes of racism towards African-Americans that shaped the experience of Bronzeville's past and present. Gwen and Haki's uplifting energy guides listeners to take inspiration from the leaders, artists, and families who survived and thrived, encouraging us to continue their legacy of resilience. As Gwen makes clear: "to move forward, you've got to look back." The Sankofa bird, featured in a mural on King Drive, reminds us of this principle, to really understand where you're going, you have to know your history.
Sankofa Walking Map and Resources PDF
About CCT Walkie Talkies
Walkie Talkies are fun, totally original audio experiences families can listen to together while exploring different Chicago neighborhoods. Each episode was commissioned by Chicago Children's Theatre and created by a different local theater artist, resulting in a fun and educational new audio series that children and families can enjoy together while learning more about the beautiful city they live in.
So lace up your sneakers, pop in your ear buds, and take a guided walk through some of Chicago's most distinctive neighborhoods. Each episode is under one hour and comes with an interactive map to guide families and classroom field trips on each bite-sized journey.
About Night Out In The Parks
Sankofa is brought to you by Night Out In The Parks.
Since its inception in 2013, Night Out in the Parks has provided thousands of hours of safe, diverse, and unique arts programming where artists and audiences can connect and celebrate Chicago's rich cultural tapestry in neighborhood parks.
With generous support from the Chicago Department of Cultural Affairs and Special Events (DCASE) as well as support from additional local funders, NOITP produces free cultural events annually in all 77 community areas of Chicago.
Through multiple disciplines: theater, music, movies, dance, site-specific work, nature programs, and community festivals, the Chicago Park District brings high caliber performances and world-class cultural events into our parks.
Learn More about Night Out In The Parks
Listen to Sankofa
Thank you for your continued engagement with Chicago Children's Theatre.
Creative Team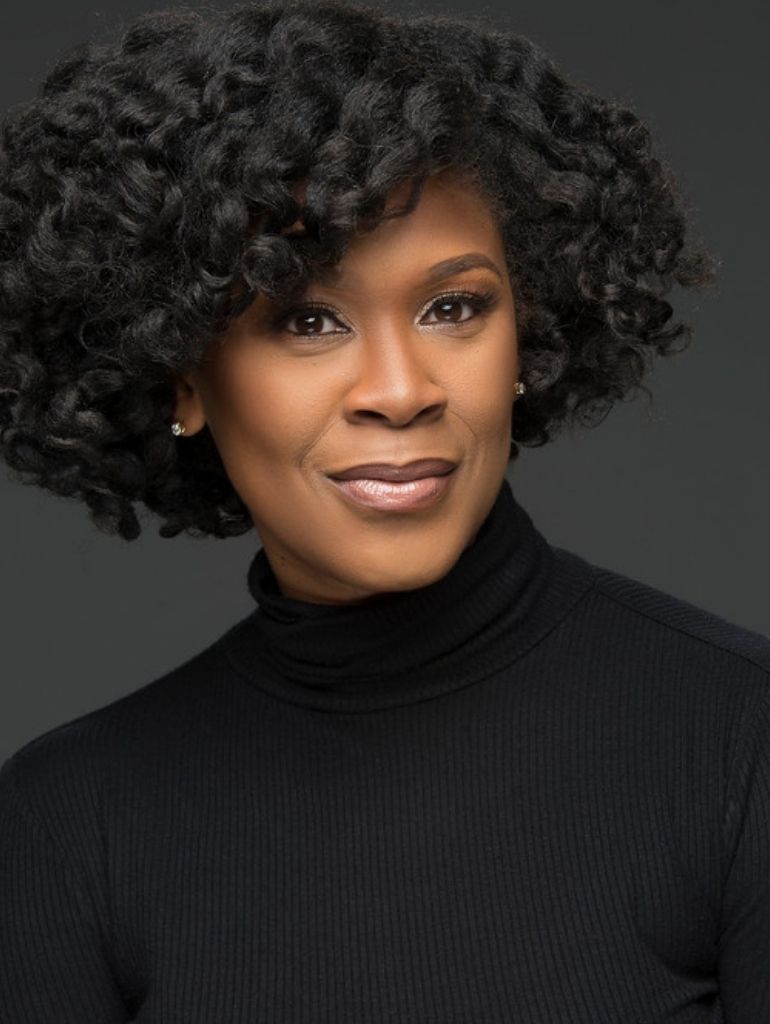 TINA FAKHRID-DEEN
Tina Fakhrid-Deen is a writer and educator whose writing and research interests include Black feminism, hip-hop culture, and urban education. She is the author of Let's Get This Straight: The Ultimate Handbook for Youth with LGBTQ Parents (Seal Press). Her play, Powerless Gods was a semi-finalist for the Bay Area Playwriting Festival (2019) and O'Neill Playwriting Conference (2016/2018). Tina's second play, Dandelions, was commissioned for Theatre on the Lake – In the Works, and received a developmental podcast play production as part of their 2020 season. Her third play, Pulled Punches, was developed through the Women's Theatre Alliance of Chicago and MPAACT in 2019 and the world premiere of Pulled Punches was slated for April 2020 with MPAACT at the Greenhouse Theater, but has been postponed due to COVID. Tina is a 2020 MacDowell Fellow, 2018 Kimbilio Fellow, and VONA Fellow in Fiction and Playwriting (2011/2017). Her public writing and cultural commentary have been featured in diverse media outlets and publications including The Root, NPR: Eight-Forty-Eight, News One, The Dr. Laura Berman Show on Oprah Radio, Not-for-Tourists, Jet, Pearson Scott Foresman, and several anthologies. Tina is currently working on a middle grade novel, is represented by Promote Talent Agency and is a company member with MPAACT. Her website is www.shespeaksrivers.com.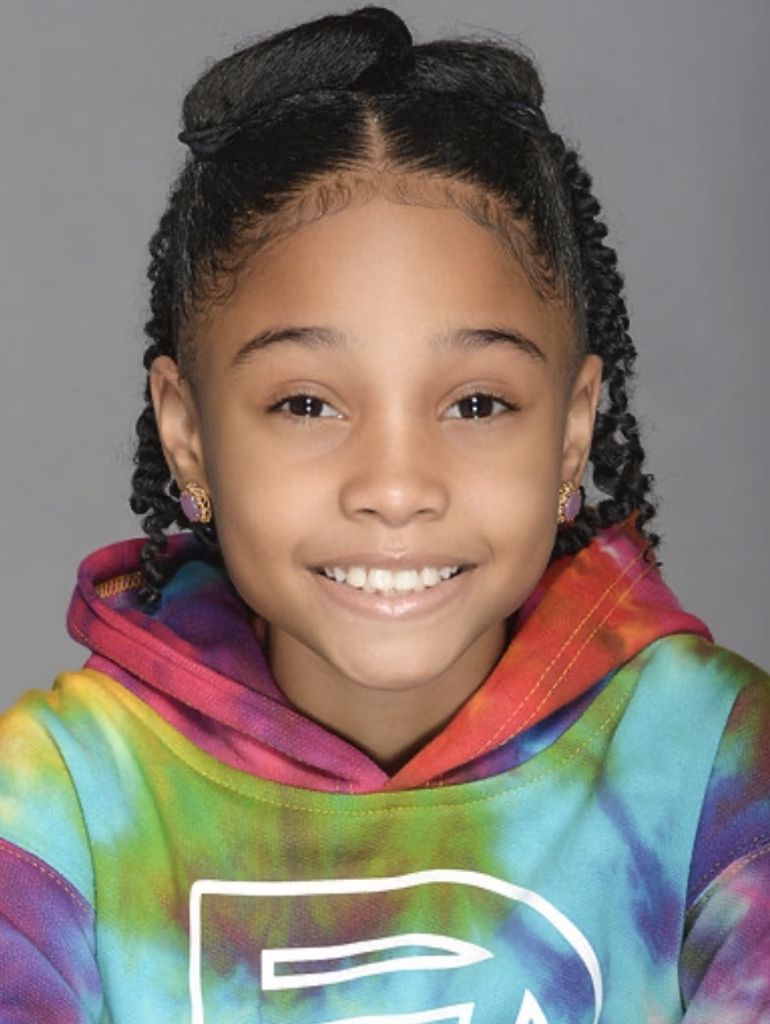 PE'TEHN RAIGHN-KEM JACKSON
Pe'Tehn is a 9 year-old phenomenal performer from Bronzeville with an intelligence that spans beyond her years. At the tender age of 3, Pe'Tehn performed the poem "Hey Black Child" by Useni Perkins at a Black History production directed by Tim Lee & Friends. The video went viral, leading to a television appearance on Windy City Live which launched her into her next big performance on NBC's "Little Big Shots." She appeared on NBC'S Steve Harvey Show where she performed a poem written for her, by her parents called "Affirmations." That performance received over 4 million views within the first month of being posted on the internet. In response to all of the positive feedback, Pe'Tehn successfully published her first book in 2019, entitled "Affirmations." Pe'Tehn went on to be a cast member on Season 2 of Showtime's hit mini-series "The Chi." Most recently, Pe'Tehn narrated the audiobook for New York Times best selling authors Ibram X Kendi and Jason Reynolds, "Stamped for Kids," receiving rave reviews. Pe'Tehn is excited that she can be such an inspiration in the lives of others. She wants to continue to perform for people so she can help inspire others to be their best.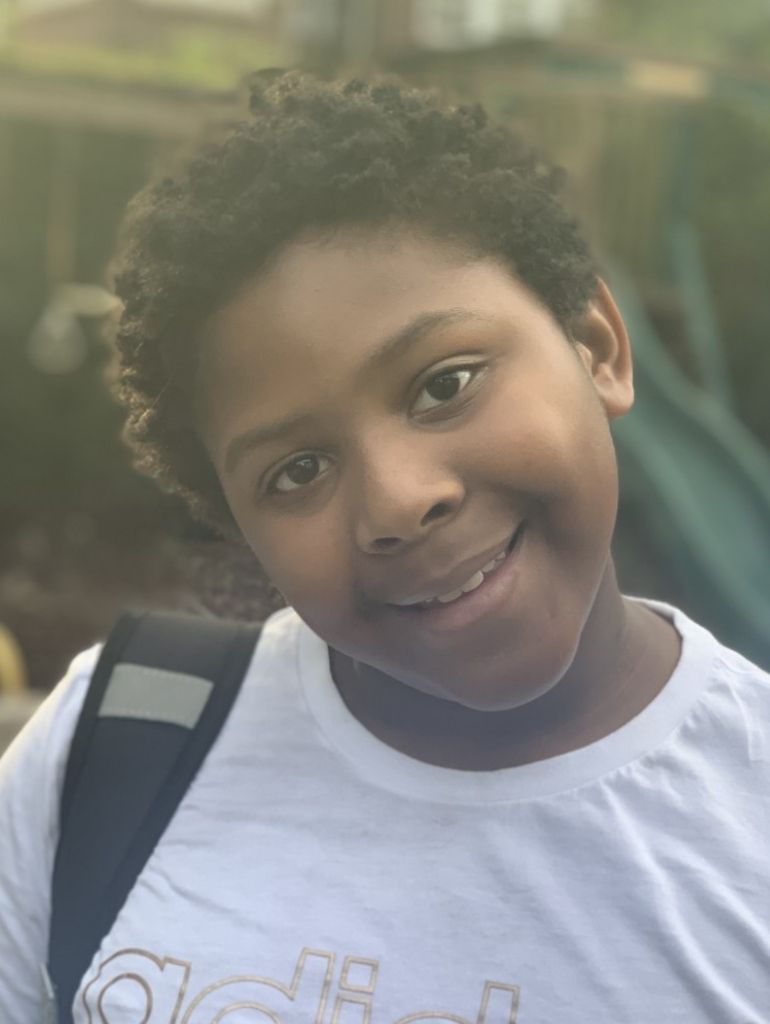 ZACHARY L. RILEY
10 year old Zachary L. Riley lives on the south side of Chicago in historic Jackson Park. He is a rising fifth grader at the Ancona School. Zachary first got the acting bug working as an extra for a TV series. He has performed in school plays and assemblies and is a member of the Chicago Children's Choir. He does community service regularly in Chicago with the Honeycomb Project.  He loves to dance, sing, play Roblox with his friends and travel with his family, especially his older twin siblings, Maya and Jacob.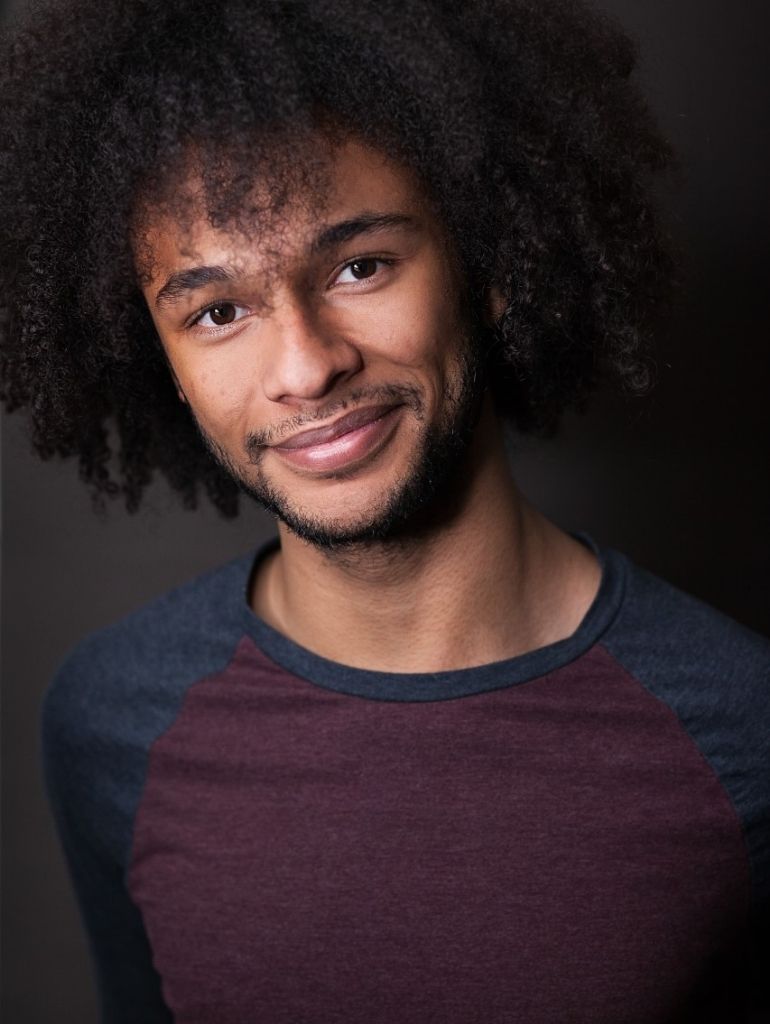 DANIEL ETTI-WILLIAMS
Daniel Etti-Williams is an Audio Engineer and Sound Designer living in Chicago. After apprenticing with Steppenwolf Theatre Company he's gone on to design and work with other companies around Chicago including Strawdog, Chicago Children's Theatre and Theatre Evolve. Lately he's been doing Sound Design for a number of radio play podcasts including this one! As someone who moved to Chicago fairly recently he's ecstatic to learn about Bronzeville's historic legacy along with the rest of the team!