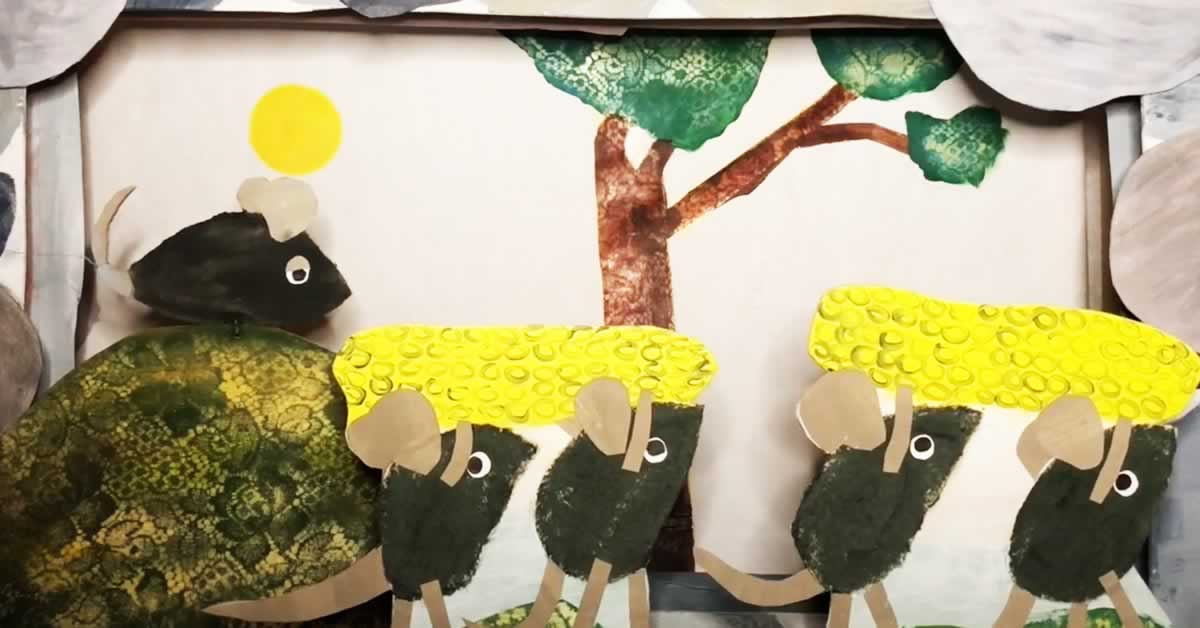 Words and Pictures by
Leo Lionni
Directed by
Jacqueline Russell
Inspired by the musical Frederick by
Suzanne Miller
Music by
Sarah Durkee and Paul Jacobs
Designed and Constructed by
Will Bishop and Grace Needlman
Music Arranged and Performed by
Mr. Nick Davio
Video Editing by
Shiri Nicole
Runs

Aug 17, 2020

–

Nov 1, 2021
FREE with a Suggested Donation of $25
Frederick marks our first, but not last, venture into releasing fresh online content for children and families via CCTv. The Caldecott Award-winning picture book by Leo Lionni comes to brand new life as a clever and colorful virtual puppet show gently narrated by Michael Shannon, a founder of Chicago's A Red Orchid Theatre and star of films like Shape of Water, Revolutionary Road, and Boardwalk Empire.
Generations of children have loved the picture book, Frederick since it was first published in 1967. It's the simple tale of a family of field mice who work together all through summer and autumn getting ready for the long, cold winter. It's difficult to work, but as long as they all pull their weight they should be ready. However, one field mouse, Frederick, doesn't seem to be helping at all. The other mice think he is lazy and daydreaming his days away. But when winter arrives, it's Frederick who has a special surprise in store that helps them survive until spring dawns again.
If you have young kids at home, you've probably been keeping them occupied by reading them lots of stories over the past few weeks. If you need to a break, why not let Chicago theatre scene veteran and Hollywood's go-to guy for portraying crazy characters take over storytelling duties this evening? (TimeOut Chicago)
This performance of Frederick is a gift from our supporters' families to yours!
The Fan Letter
Greetings Chicago Children's Theater –
A few years ago – I had the opportunity to see your production of Frederick with my then 1 and 3 years old. They were spellbound. I was spellbound.
I have always been a performer, but I was so deeply moved by this production, that I began directing children theater in my hometown of Bozeman Montana.
I've been reflecting on Frederick's story a lot this last week.  We are so isolated and so cut off from many of the things that feed our souls. I wonder how this situation would be different if we'd had time to prepare, and collect those things like Frederick did.
I wonder if you'd consider releasing a video of this production as a gift to all those needing hope right now – especially the parents at home with very young children. You'd give my household a tremendous and much-needed boost – and I'm sure many others.
Thanks for making beautiful art.
– CCT Frederick Fan