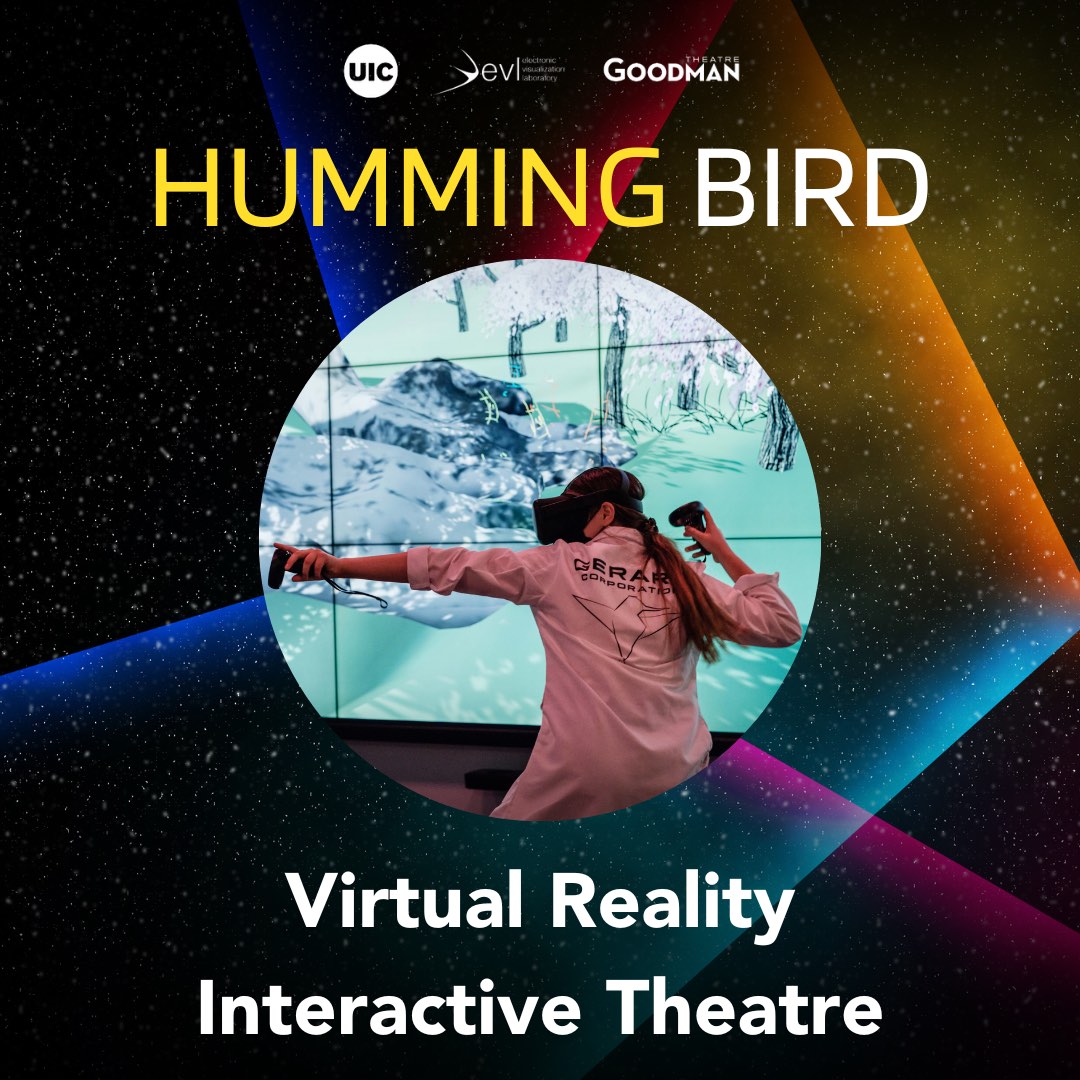 Runs

Mar 24

–

Mar 26, 2023
Created By
Daria Tsoupikova, Sai Priya Jyothula, Andrew Johnson, Arthur Nishimoto and Lance Long at the Electronic Visualization Laboratory in the University of Illinois of Chicago
Free Performances
Fri 3/24 @ 6:30pm, Sat 3/25 @ 2:30pm & 4pm, Sun 3/26 @ 2:30pm & 4pm
Recommended For
Ages 10 & Up
A gutsy teen has to outsmart her mother's narcissistic boss and survive dangerous new technology in Hummingbird: a live, immersive adventure that transforms theatrical storytelling utilizing cutting-edge, virtual reality technology.
Hummingbird performances provide the opportunity for people to experience the show in two different ways: As a Virtual Reality Participant and as an Observer.
VIRTUAL REALITY PARTICIPANT
VR participants will wear a virtual reality headset, move around the space and will actively participate in the outcome of the story. Recommended for patrons over the age of 10.
OBSERVER
Observer audience members will be able to watch the virtual elements of the performance play out on a large video wall in the same space as the VR participants. Observers will be seated throughout the performance and will not directly interact with the story.
Learn more about this project at HummingbirdVR.com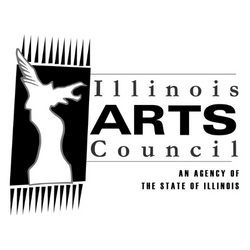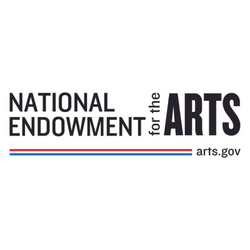 Hummingbird performances are made possible with the support from the National Endowment for the Arts grant for art projects, Illinois Arts Council, Electronic Visualization Laboratory (EVL), and the University of Illinois Presidential Initiative to Celebrate the Impact of the Arts.
Behind the Scenes