Based on the stories by
Beatrix Potter
Created by
Will Bishop, Lara Carling, Kay Kron, Grace Needlman, and Ray Rehberg
Music written and performed by
Ray Rehberg
Performances by
Lara Carling and Kay Kron
Puppets designed and built by
Grace Needlman
Costumes designed and built by
Ian Liberman
Cellist and additional costumes designed and built by
Stefani Azores-Gococo
Based on the original designs by
Jillian Gryzlak
Scenery designed and built by
Will Bishop
Lighting designed by
Becca Jeffords
Sound designed by
Kevin O'Donnell
Filmed and edited by
Liviu Pasare
Live performance associate directed by
Jeffrey Paschal
Live music by
Sonia Goldberg
Technical supervision by
Andrew Chien
Artistic Director, Chicago Children's Theatre, Jacqueline Russell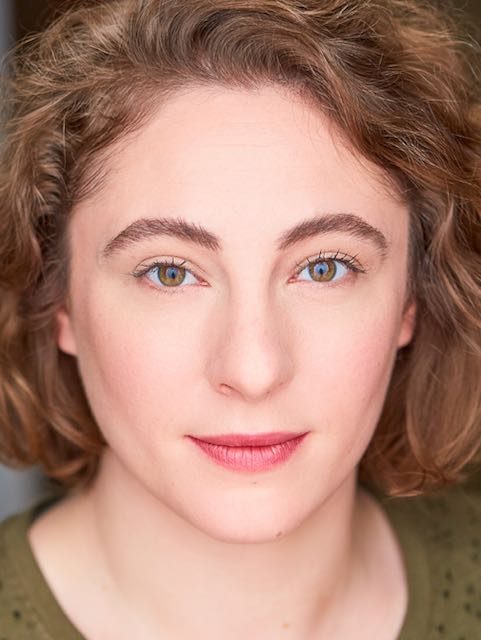 Lara Carling (Performer/Puppeteer) is an actor, singer and puppeteer who has devised and performed in Chicago Children's Theatre's productions of these Beatrix Potter stories since their beginning, six years ago. Other CCT credits include: The Very Hungry Caterpillar Show, Red Kite Treasure Adventure, Red Kite Brown Box, and Red Kite Green Mountain. She has performed for  Lookingglass Theatre, Piven Theatre Workshop, Chicago Musical Theatre Festival, Redmoon,  Rhinofest, and as a singer at The Green Mill, Tonic Room, and Martyrs'. Lara trained at Drama Centre London and the Boris Schukin Institute in Moscow.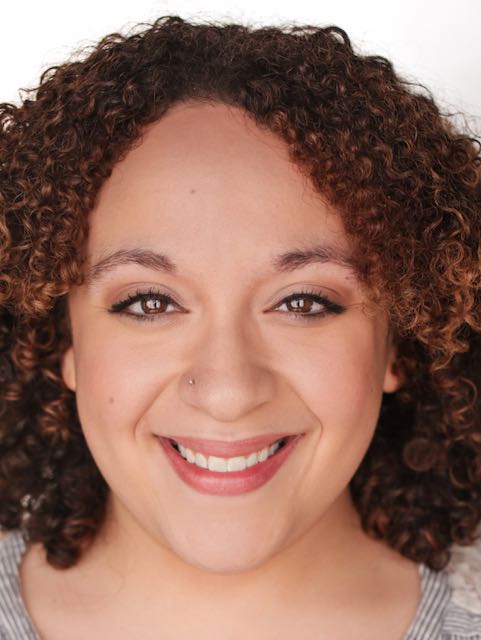 Sonia Goldberg (Performer/Puppeteer/Live Musician) is so excited to be working with CCT again after performing in Wake Up, Brother Bear! Other recent Chicago credits include …And I Am Not Afraid (Prop Thtr), The Man Who Was Thursday (Lifeline Theatre) and The Snow Queen (Filament Theatre). Sonia is a company member with PlayMakers Laboratory (formerly Barrel of Monkeys) and an educator/administrator with Compass Creative Dramatics. She is a Chicago native and a graduate of Butler University in Indianapolis. She holds a certificate in classical acting from the London Academy of Music and Dramatic Arts (LAMDA) and has studied with the Moscow Art Theatre School.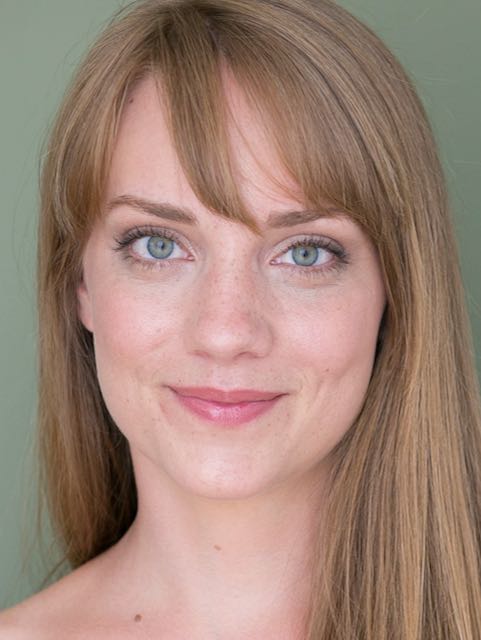 Kay Kron (Performer/Puppeteer) is thrilled Beatrix Potter & Friends is back (against the odds!) this year. Ms. Kron is a theatre maker, teaching artist and administrator with a special place in her heart for puppets. Off the stage, she serves as CCT's Associate Director of Development. Previous to becoming an administrator, she spent several years as an actor with credits at The House, Lookingglass, Haven, First Floor, Caffeine, Rough House, and Redmoon. In 2019, she traveled to Dijon, France to co-present a case study at ENCATC (European Network on Cultural Management and Policy) in collaboration with DePaul University's Diane Claussen and Alan Salzenstein examining DCASE's 2019 Year of Chicago Theatre initiative. The findings of her 2017 study detailing gender parity across theatre professions in Chicago, released in conjunction with Collaboraction's Gender Breakdown, were featured in the Chicago Reader and American Theatre Magazine. She holds a BFA in Acting and an Masters of Nonprofit Management from DePaul University.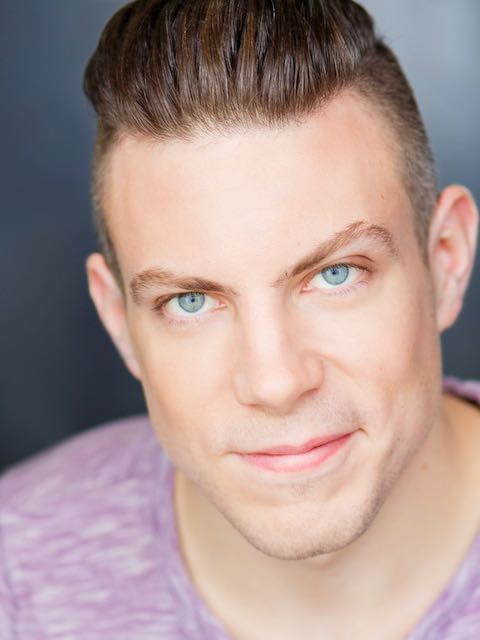 Ray Rehberg (Musician/Composer) is humbled and thankful that not even 2020 can stop the joyous yearly tradition of Beatrix Potter stories at CCT!  Additional CCT credits include Frederick, The Year I Didn't Go to School, and Frog and Toad – and as a composer: My Wonderful Birthday Suit. Recent credits include the Jeff-nominated Verböten (Jason's Dad) at the House Theatre of Chicago, and The Philosophy of Cavemen (Winston) and Philoctetes (Philoctetes) with the Wirelings digital theatre ensemble, of which he is a member.  Next up, for young audiences: Journeying Jack with the Wirelings. In addition: continuing his on-camera career in Los Angeles, California!
Will Bishop (Co-Creator/Director) is Chicago Children's Theatre's Director of Production, where he has overseen the creation of over 20 shows. Additionally, he has designed scenery, props, costumes and/or puppets for Frederick (with Michael Shannon), Doll Face Has a Party! (with Brian Selznick), The Very Hungry Caterpillar Show, The World Inside Me (Chicago, Miami, and New Victory Theatre, NYC), X Marks the Spot! (Chicago and Sarasota FL), My Wonderful Birthday Suit, Red Kite Green Mountain (Flynn Center, Burlington VT), Red Kite Treasure Adventure, and numerous collaborations with the Chicago Symphony Orchestra. He is the director and a co-creator of The Beatrix Potter Holiday Tea Party, which has played as CCT's holiday tradition for the past four years, has toured to dozens of schools and libraries around Chicago, recently played in the Ninth Annual China Children's Theatre Festival, in Beijing and Jinan, and is now being adapted into a hybrid film/live drive-in movie experience.
Grace Needlman (Puppet Designer) is a museum worker and theater artist preoccupied with questions about collective imagination and belonging. Grace is the Manager of Youth and Family Programs at the Museum of Contemporary Art Chicago and formerly worked as a teaching artist at Chicago Children's Theatre, After School Matters, Urban Gateways, the Smart Museum, Arts + Public Life, and Redmoon. Grace's mask and puppet designs have appeared in productions at Chicago Children's Theatre, Links Hall, the Actor's Gymnasium, Rough House, and Redmoon. Grace graduated with an MA in Contemporary Art Theory from Goldsmiths University of London, and a BA in fine art from Yale University.
Make Your Own Peter Rabbit Puppet Show at Home!
Lara Carling, star of CCT favorite The Beatrix Potter Holiday Tea Party, invites you to step into the world of Peter Rabbit with an Activity Packet to make your very own puppet show! Color in beautiful hand-drawn sets, props, and puppets, and perform the classic story for your family.
Watch This Instructional Video
Stories
We recommend reading tonight's Beatrix Potter stories while you wait for the show to begin, or after you get home.
Special thanks to our event sponsors, The Knowles/Wortendyke Family, The Marck Family, and Chapman and Cutler.
Thank you to Topo Chico and The Chicago Food Truck Festival.
If you are able, please consider a donation of any amount. Your gift will ensure our programming continues, it will support CCT artists engaged in Beatrix and beyond, and it will help us create truly unique theatrical and educational experiences like this show.
You can make donations with VENMO: @ChiChildThtr or PAYPAL: operations@chicagochildrenstheatre.org, or by going to the link below.